Smart, Multilingual Websites
I specialise in building smart, beautiful, multilingual websites for small to medium-sized businesses and non-profits
I will take care of planning, designing and building and delivering your site to the highest standard of quality.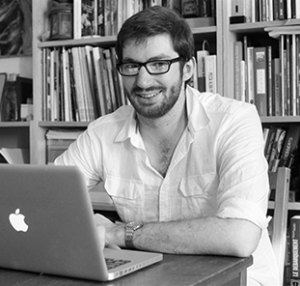 Showcase your business
Are you a small business or non-profit, and need a new or a updated multilingual website to showcase your organisation? I work with the most recent proven technologies on the market to deliver tailor-made, high quality functional websites to showcase your products and services, and drive your visibility and growth.
See my work
Sell your products across borders
Looking to sell your products online in France, in the UK or elsewhere in Europe?
Want to grow your existing e-commerce site overseas?
By combining your knowledge of your market with my 4 years of managing multilingual e-commerce projects, together we will build a website which will attract new clients and boost your sales, regardless of your customers' country or language.
Localize your website – Website translation from A to Z
Are you a small or medium-sized company looking to grow your business overseas? Users are much more likely to spend time on your site, contact you, and buy your products if you speak to them in their language.
Translating – or localizing – a website can seem like a daunting task, as it involves not just translating all your content, but adapting it to your audience and thinking about its relevance to a local visitor.
I offer turnkey website localization solutions – I'll take care of the project management, content strategy and translation – allowing you to focus on running your business.
To find out more, get in touch for a free quote.
Responsive high quality design, optimised for international content
I work closely with a network of trusted designers to develop a brand identity for your site that matches your company philosophy. During the design process, I will work closely with a designer and in partnership with you, in order to analyse your visual identity and your brand requirements. Together, we'll propose a modern, high quality design for your new website, which combines ease of use with smart design, and looks good on any device.

I work with clients and budgets of all shapes
and sizes to provide interactive front-end solutions,
built on solid and proven architecture
Web Development
I'm experienced using the latest and most widely-used web platforms such as WordPress and Prestashop to develop all kinds of web solutions. Use of these proven and trusted technologies allows me to provide excellent quality and extensibility for my customers.
WordPress
WordPress is the number one tool used today to create beautiful and simple websites to showcase your business and brand. It is used by more than 60% of all web sites. It's praised for it's ease of use, flexibility and reliability.
As a WordPress developer for the past 3 years, I have experience creating and developing a large number of multilingual WordPress websites using the plugin WPML.

Prestashop
Prestashop takes the top spot in France for e-commerce websites and with good reason – it provides scalable, dynamic and lightweight architecture to build the perfect multilingual online shop, able to manage multiple currencies, languages, catalogues… all whilst remaining dependable and secure.
Prestashop is a perfect solution for small to medium businesses, providing everything necessary to run a dedicated online shop with multiple products, and support for a growing plugin eco-system, without the heavy infrastructure requirements and large up-front costs of other, more heavy-duty solutions.
Search Engine Optimization
Make your international marketing strategy work for you.
Sort the content you need, from the content you don't
Localizing your website doesn't just mean translating your existing content. Together, we'll identify the content that is relevant to each language, going over your existing website to update and add quality copy where necessary, so that your site meets your search ranking goals in every language.

Be at the top of search results, in every language
I work in close partnership with hand-chosen web marketing experts in France and the UK to be able to provide complete multilingual marketing strategy and consulting.
Your SEO – search engine optimization – strategy won't just be 'translated' from one language to another. For each target audience, I will help you define and choose your keywords in English, French or another language, and optimize your content, working closely with translators and SEO experts to provide you with a comprehensive multilingual SEO strategy.
Get a quote