The Vauban Secondary School is a secondary school (collège) located in Strasbourg for more than 80 years, in the Esplanade area. After being granted International Secondary School status in 2017, thanks in part to the opening of multiple international sections, the school team contacted me to help them in creating their first website.
An Institutional Website, Created with WordPress
The School's new website was created with the CMS WordPress, which is well known for its easy of use, allowing the school team to update and add content to the website independently.
The website's graphic design was created with a nod to the Bauhaus design movement, notably through the use of contrasting primary colours, and also reminds us of the schools facade, with the red lines and the clock on the right.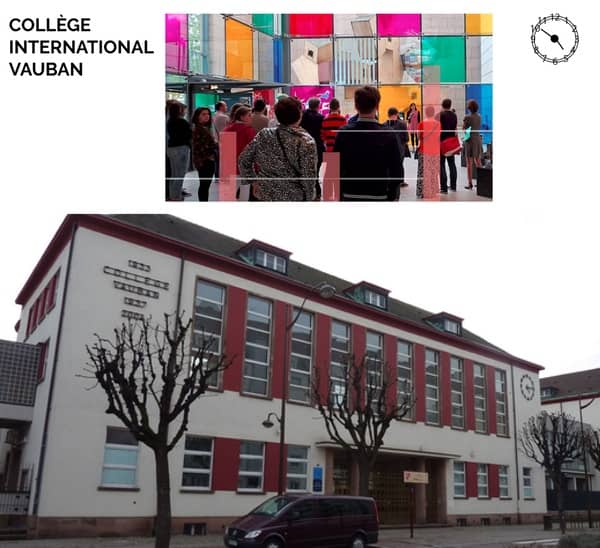 Visit the site